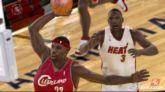 WE ONLY FIX PS2
PS2 SOFTWARE 5.0

WE FIXED 1546 SYSTEMS FOR 2008

Are you frustrated because you've spent hundreds of dollars on PS2 game systems and are having problems with them?
Don't waste your time and money by buying Playstation 2 systems repaired manuals that cost $10-$50. SOFTWARE is in demand, but you don't need to spend perfectly good money or time on a SOFTWARE that you need.You can fix it yourself with our new software PS2 SOFTWARE 5.0, NO MANUAL NEEDED JUST SOFTWARE, fix your PS2 today.

PS2EARTH, provides free troubleshoot to help you fix many common game system problems. And if you can't fix IT, we will for the lowest price on the internet. From disk read error & tray eject problems to no power, PS2EARTH provide information on a variety of Playstation 2, problems you may experience for free. We Also fix PS2 the same week, fast shipping.
PS2EARTH is just what you've been looking for. To get started Email PS2EARTH@YAHOO.COM with your problem. THANKS